The living room is an important, personal space. It's where people come to share time and experiences with friends and family. How we decorate our living rooms can say a lot about who we are and what we love, as well as set the tone for the rest of our home. There are many ways to decorate shelves in a living room- from adding plants to showcasing book collections. Whether you want your shelves to be practical or decorative, the options are endless! Check out some ideas here on how to make your living room shelves your own.
Think About How to Decorate a Shelf
The first thing to keep in mind when decorating a shelf is what you plan to put on it. If you're going for decoration, think about how you want your shelf to look. Do you want plants? Plates? Books? You can also add an additional piece of décor to make it more unique, like a framed photo or picture.
If your goal is functionality, think about the needs of the space and how the shelves can be used. Shelves in a living room often have books and other décor pieces, but they can also have DVDs and other media items. There are lots of ways to get creative with your living room shelves-just don't forget they should serve a purpose.
Collect Items With Color Scheme in Mind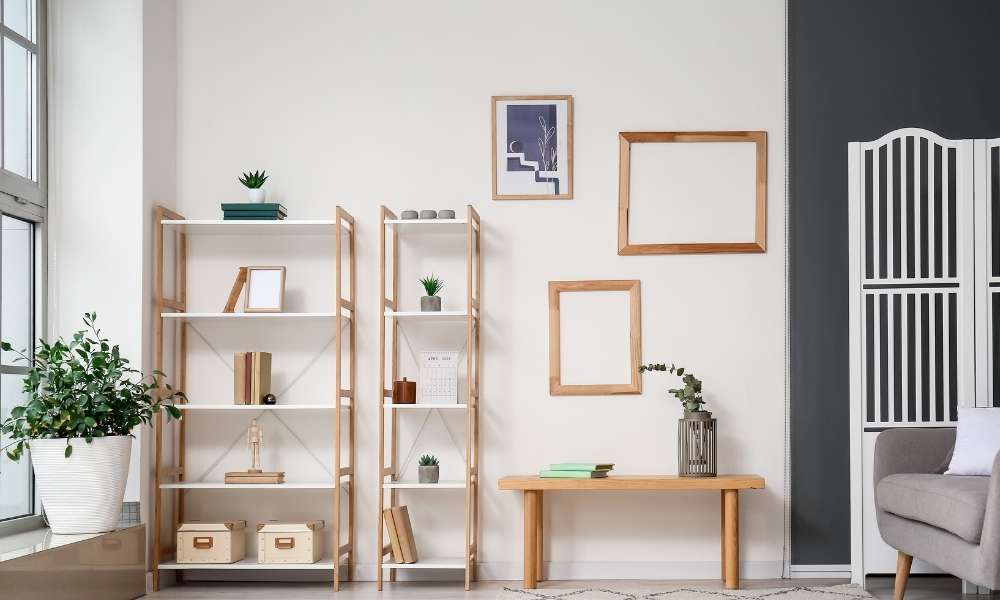 To make your living room shelves feel cohesive, collect items with a color scheme in mind. For example, if your favorite color is burgundy, get paintings that are predominantly burgundy in color and add other accent pieces that match. This will establish a uniform look throughout the space.
If you love the color green, use this as the unifying theme of your decorations- from furniture to artwork, plants to pillows. All of these items should be green. You can also combine colors for an eclectic look- for instance, black and white or orange and blue. If you love neutrals, use earth tones as the main theme for your shelves
What You Need to Know About Living Room Shelves
No matter what you decide to put on your living room shelves, there are a few things you should know. First, make sure your shelves can hold the weight of what you're going to put on them. Different shelving units come with different weight limitations, so check those before making changes. You don't want to place anything too heavy on the shelf and risk having the whole thing fall over.
Second, if you plan on putting tall items like plants or vases up high, make sure there is some kind of railing that will keep them from falling off. Taller items also need more space below them for stability and safety reasons.
And finally, be careful what you place near open flames like fireplaces or candles. Inexpensive shelving materials can catch fire easily in these circumstances. It's best to have a few feet between any open flame sources and your shelving units to avoid any mishaps.
Why Decorate Your Living Room Shelves?
Your living room shelves are a blank canvas that you can use to tell a story about your home. Maybe you love cooking and want to show off your favorite cookbooks. Or maybe you're an avid reader, in which case shelves may be the perfect place to display your favorite titles. Whatever it is, there are plenty of ways to get creative with your living room shelves.
Fill in The Gaps
There may be some gaps on your shelves that can be filled with items. Consider what you have to offer and what your shelves are lacking. If you have a lot of books, consider adding a few plants on the other side of the shelf. That'll give the appearance of balance- books on one side, plants to help them live on the other. You could also add decorative items like art or candles for a little flair and ambiance in your living room.
Bookshelves are not just meant for displaying books; they're also great for decorating with decorative items! Fill in any gaps in your shelves with some extra decorations, like plants or candles. Or if you have a lot of books and no more space, try to balance it out with a few plants as well!
Separate Things Necessary/Unnecessary
One way to decorate living room shelves is by separating things necessary from things unnecessary. Things necessary could be books for entertainment, games for fun, and a phone charger for emergencies. Unnecessary items are anything else you don't regularly use in your living room- such as chargers for electronics you don't have or seldom watch on TV. It's smart to keep things in your living room that you use often close at hand and other things that you may need to access less often stored out of sight.
Decorating With Plants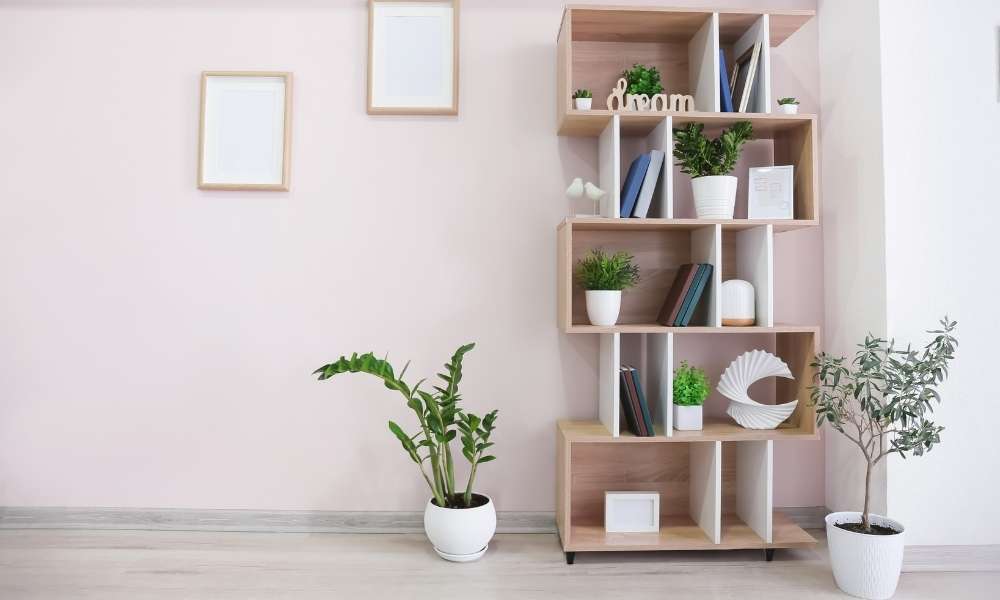 A living room shelf works great for some potted plants. Some people like to use the shelves as a sort of "green wall" that brings nature indoors. If you want to add life to your shelves, consider using live plants and flowers. You can use artificial flowers as well, but they won't last quite as long.
Displaying Collections
Shelves are a great way to showcase collections. Whether you're collecting wine, books, or records, people will be able to see them when they first walk through the door. You can display your items on the bottom of your bookshelf or use a wine rack that attaches to the wall.
Showcase Book Collections
Book lovers have an abundance of options when it comes to decorating living room shelves. They can display a few favorite books in a stack, one spine out so guests know what they're about. They can also create a book nook with pillows, blankets, and diffused lighting.
Hanging Pictures and Art
One of the easiest ways to decorate your living room shelves is by hanging pictures and art. Hanging items from the walls will make your living room feel more like a gallery than a space for gathering and conversation. Consider adding a variety of colors, sizes, shapes, and textures to create visual interest.
The Benefits of Decorating Your Living Room Shelves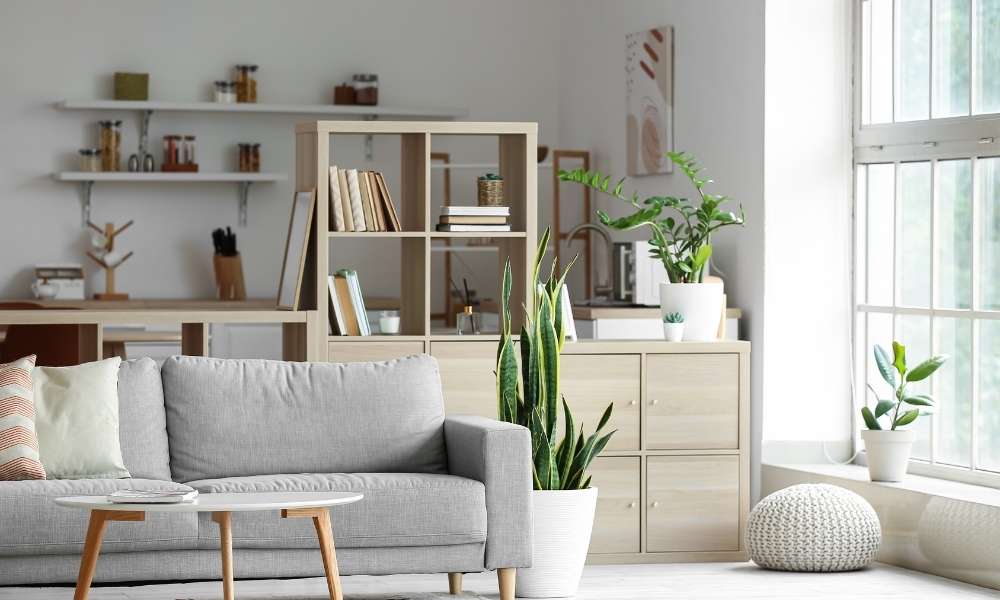 There are many benefits to decorating your living room's shelves. For one, it can be a way to make that particular wall space more personal and unique. Decorating this space can also be a way of adding art to the room- which is important for creating a warm, inviting living experience. And we all know that the best art is often books!
If you're looking for practical solutions, you can use these shelves as storage. This is especially great if you're short on space or just want to find another place to store your belongings. Shelves in the living room can be used to showcase personal objects and trinkets as well. They could hold photos or other items that remind you of past memories with family or friends. By decorating your shelves in the living room, you will create personalized memories with those closest to you!
Conclusion
Decorating your living room shelves can be as simple as filling in the gaps in your home and making it feel like a home. For example, you can use the shelves to showcase your collections of books, plants, or art.
If you want your living room to feel like a warm and inviting space, decorating your shelves is an easy way to make it happen.